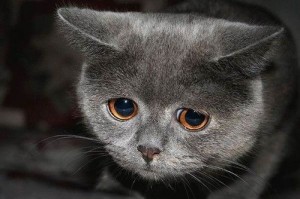 My name is Zachary Smith aka Hoeken. I have been building 3D printers since 2007 as part of the RepRap project. I created a non-profit foundation (the RRRF) dedicated to pushing open source 3D printing forward. In 2009, I invited my friends Adam Mayer and Bre Pettis to go into business with me building 3D printers. Thus, MakerBot Industries was born. Fast forward to April, 2012 when I was forced out of the very same company. As a result, I have zero transparency into the internal workings of the company that I founded. See this article by Chris Thompson for more infomation.
I do not support any move that restricts the open nature of the MakerBot hardware, electronics, software, firmware, or other open projects. MakerBot was built on a foundation of open hardware projects such as RepRap and Arduino, as well as using many open software projects for development of our own software. I remain a staunch supporter of the open source movement, and I believe the ideals and goals of OSHW remain true.  I have never wavered from this stance, and I hope that I never do.  Future me, beware.
I have been withholding judgement until hearing official word regarding the open source nature of the latest MakerBot printer. I'm trying to contact people to find out what the real scoop is but so far nobody is talking, and my ex-partners are not returning phone calls or emails. It certainly doesn't look good.  The best information I have found is a load of corporate double-speak bullshit that has come to characterize my interactions with MakerBot in recent memory.
If these allegations do prove true, it would be a sad day indeed for the open hardware movement. Not only would it be a loss of a large Open Hardware manufacturer, but it would also be a loss of a poster child for the movement. Many people have pointed at MakerBot and said "Yes, OSHW is viable as a business model, look at how successful MakerBot is." If they close those doors, then it would give people who would say OSHW is not sustainable ammunition for their arguments. It would also discourage new OSHW companies from forming. That is a sad thing indeed.
For me, personally, I look at a move to closed source as the ultimate betrayal. When I was forced out, it was a normal, if unfortunate, clash of wills where one person must stay and one person must go. I swallowed my ego and left, because I knew that the company I founded would carry my ideals further into the world. Regardless of our differences, I had assumed that Bre would continue to follow the principles that we founded the company on, and the same principles that played a major part in the success of our company. Moving from an open model to a closed model is contrary to everything that I stand for, and as a co-founder of MakerBot Industries, it makes me ashamed to have my name associated with it.
Bre Pettis, please prove me wrong by clarifying exactly what license MakerBot will be releasing the design files and software under.  That is all we (the community) wants.
In closing, I would like to point out the Open Source Hardware Definition, which MakerBot has endorsed. This document spells out in very clear terms what it means to be an open hardware company. I'll leave this here for you to ponder:
Open source hardware is hardware whose design is made publicly available so that anyone can study, modify, distribute, make, and sell the design or hardware based on that design. The hardware's source, the design from which it is made, is available in the preferred format for making modifications to it. Ideally, open source hardware uses readily-available components and materials, standard processes, open infrastructure, unrestricted content, and open-source design tools to maximize the ability of individuals to make and use hardware. Open source hardware gives people the freedom to control their technology while sharing knowledge and encouraging commerce through the open exchange of designs.